Are you dreading the "Can I have" this Summer Holiday?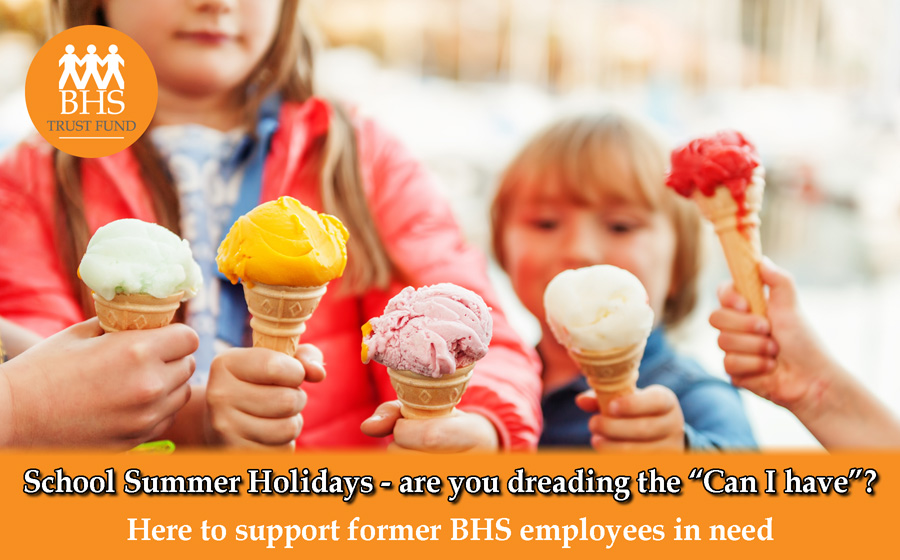 Are you dreading hearing the words "Can I have?" during the summer holidays? If you are worried about feeding the children during the summer, the BHS Trust Fund may be able to help. You can apply if you worked for BHS for 12 months or more – please get in touch today!
Contact Us
.
Remember we are here to help – so do get in touch!