If you're facing financial difficulties or have other worries, please check your eligibility & get in touch
The BHS Trust Fund awards financial grants to individuals facing financial difficulties.  Consideration is given to all individual circumstances in deciding whether we are able to help.  Our grants do not need to be repaid.
Examples of what we can help with: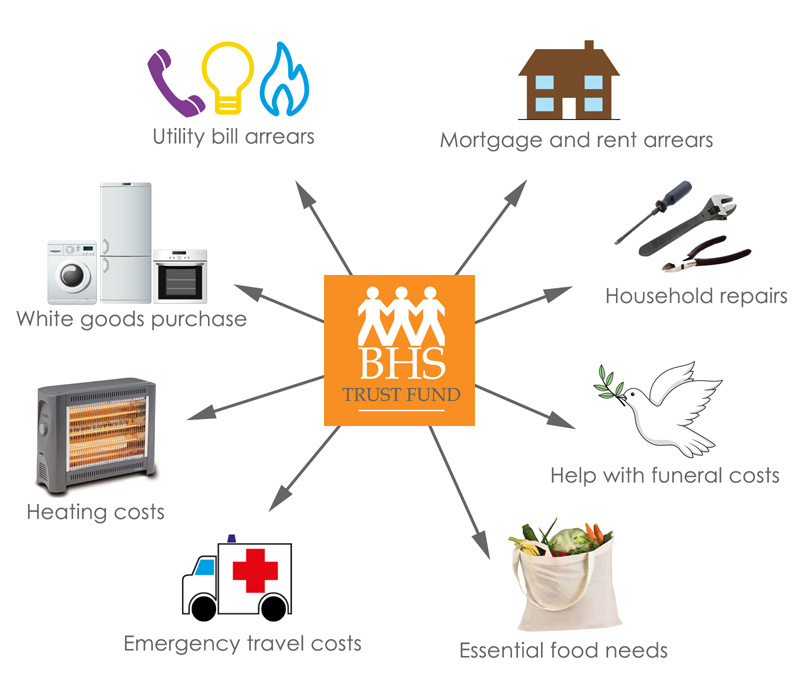 Please note that we're not able to fund the following:
Educational grants
Private Health care – including dependants
Childcare/Nursery costs
Long term financial support
Nursing home costs
Personal loans
Visit our Personal stories page to read comments received from BHS Trust Fund Grant applicants.
If the BHS Trust Fund is unable to help, there may be other charities that can offer support, so please call Angela on 07495 723550 or Denise on 07908 994146 to discuss your needs.
Remember we are here to help – so do get in touch!