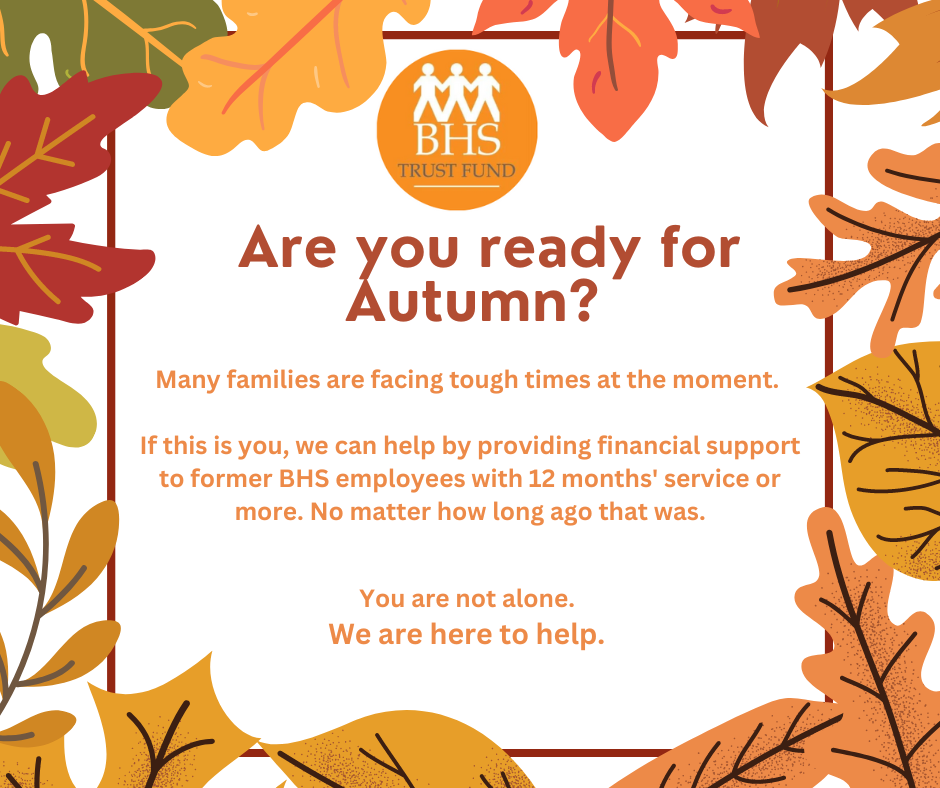 Are you ready for Autumn?
We are here to help!
We can help you with:
*Bills
*Arrears
*Food Shopping & much more.
Applying is easy, just click the link below to send us your details.
Support is subject to eligibility and application process.
Find, follow & share us on
Remember we are here to help – so do get in touch!