Financial support for former employees of BHS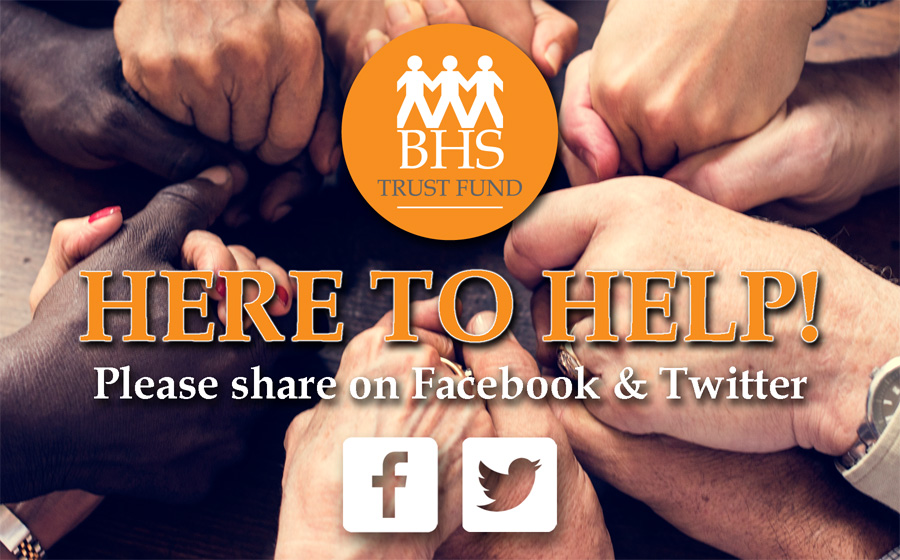 We appreciate that the Coronavirus is a major concern for all of us right now for many reasons, be they family, health or financial, amongst others.
We want to reassure you that the BHS Trust Fund is operating as usual and able to help former BHS employees who may be facing hardship or other worries.
Please do get in touch by clicking on 'Contact Us ' and giving Angela or Denise a call or by emailing us.
In the meantime we are Here to Help. Take care and stay well.
Remember we are here to help – so do get in touch!