Financial support for former employees of BHS
COVID-19  In these difficult times, we are here and continue to support our former BHS Employees  Contact Us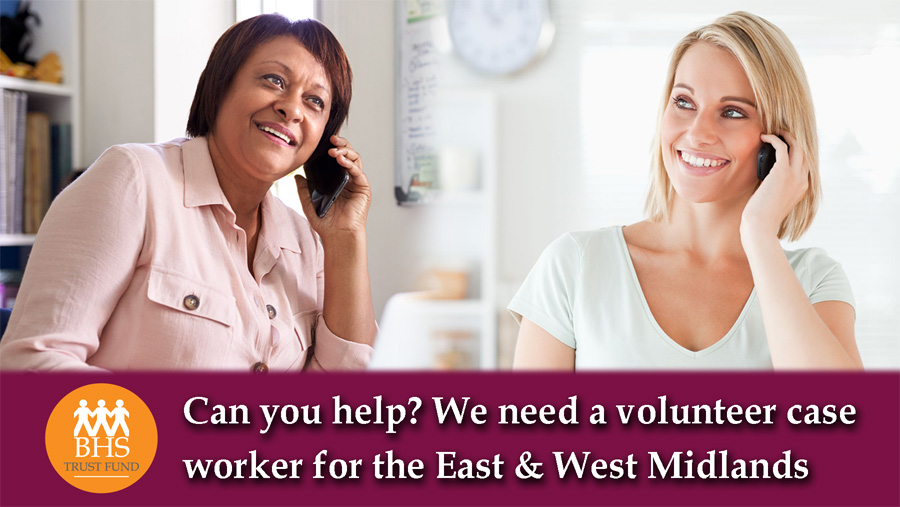 Case worker for the East & West Midlands
The BHS Trust Fund is looking for a case worker to cover the East and West Midlands to help former BHS employees facing financial difficulties.
You must enjoy helping others & be a good listener. Whilst it is not essential, if you were part of the BHS team, we would love to hear from you!
If you would like to find out more about joining our team of volunteer case workers, please contact us
Remember we are here to help – so do get in touch!