Are you on the BHS Trust Fund Mailing List?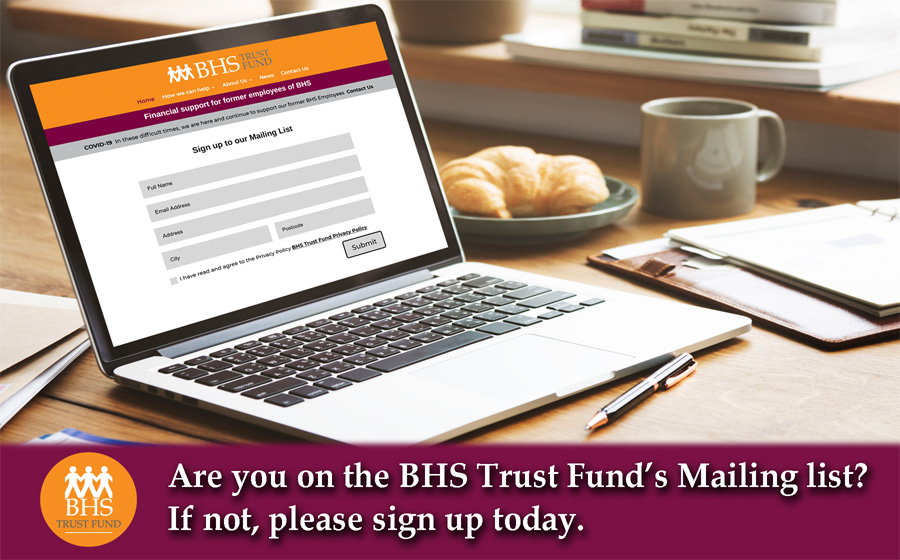 Signing up to our mailing list is easy! If you worked at BHS for 12 months or more, follow the link to the BHS Trust Fund website home page and complete you details, Mailing List. We are here to help, so please do not hesitate to Contact Us
Remember we are here to help – so do get in touch!