Are you ready for Autumn?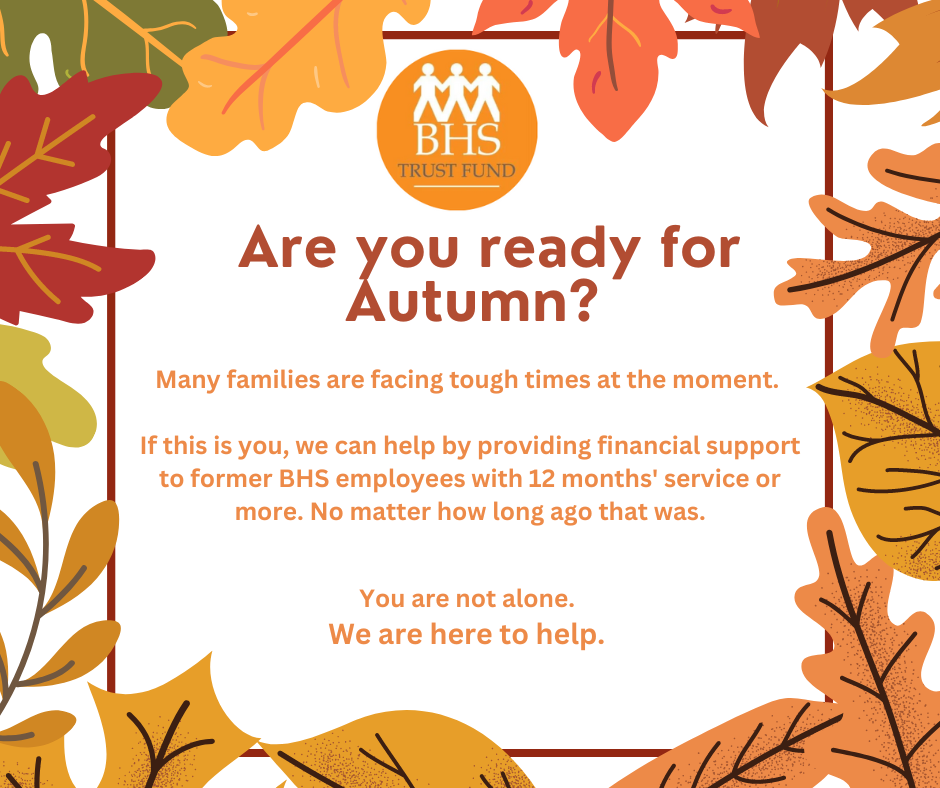 We are here to help! We can help you with:
Bills
Arrears
Food Shopping & much more.
Applying is easy, just click the link below to send us your details.
Support is subject to eligibility and application process.
Please get in touch today! Contact Us.
Remember we are here to help – so do get in touch!