Are you struggling to pay bills?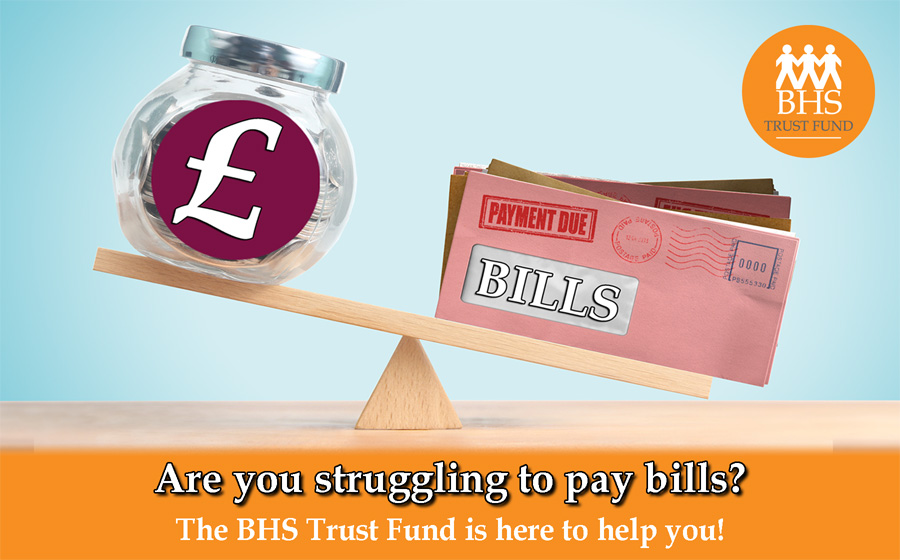 We can help pay your bills or support your food shopping. If you are a former BHS employee,  the BHS Trust Fund can help you. Don't delay, get in touch at Contact Us
Remember we are here to help – so do get in touch!