End of year letter 2018 – We are here to help
Hello,
It's now over 2 years since BHS closed its doors to the public for the very last time! Much has happened in that time, but we have continued to help and support our former BHS employees, who have struggled to cope with the day to day difficulties in their lives.
The important message from me today, is that the BHS Trust Fund is still here and continues to provide help to former employees who may be facing financial difficulties. Should you or someone you know, need support now or at any time in the future, please do not hesitate to contact us.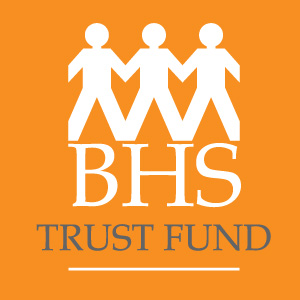 It has always been our intention to help as many former BHS employees as possible. In order for us to be able to do this, could you please keep us updated with any changes to your personal circumstances you may have had this year. If, however you know of someone who worked for BHS that does not receive any correspondence from us and would like to be included on our contact list, please let us know. With their permission we can look at including them in all of the future mailings, continuing to spread the word about the Fund to the wider BHS Family!!
There are a number of ways that you can contact us:
Telephone: Angela on 07495 723550 or Denise on 07908 994146
Email: bhstrustfund2@gmail.com
Address: BHS Trust Fund, PO Box7762, Kettering, NN14 6TU
Remember we are here to help – so do get in touch. If you worked for BHS for  12 months or more, you are eligible to apply!
Yours sincerely,
Helene
Helene Hamer
On behalf of the Trustees of the BHS Trust Fund
Remember we are here to help – so do get in touch!