How can we help you this Christmas?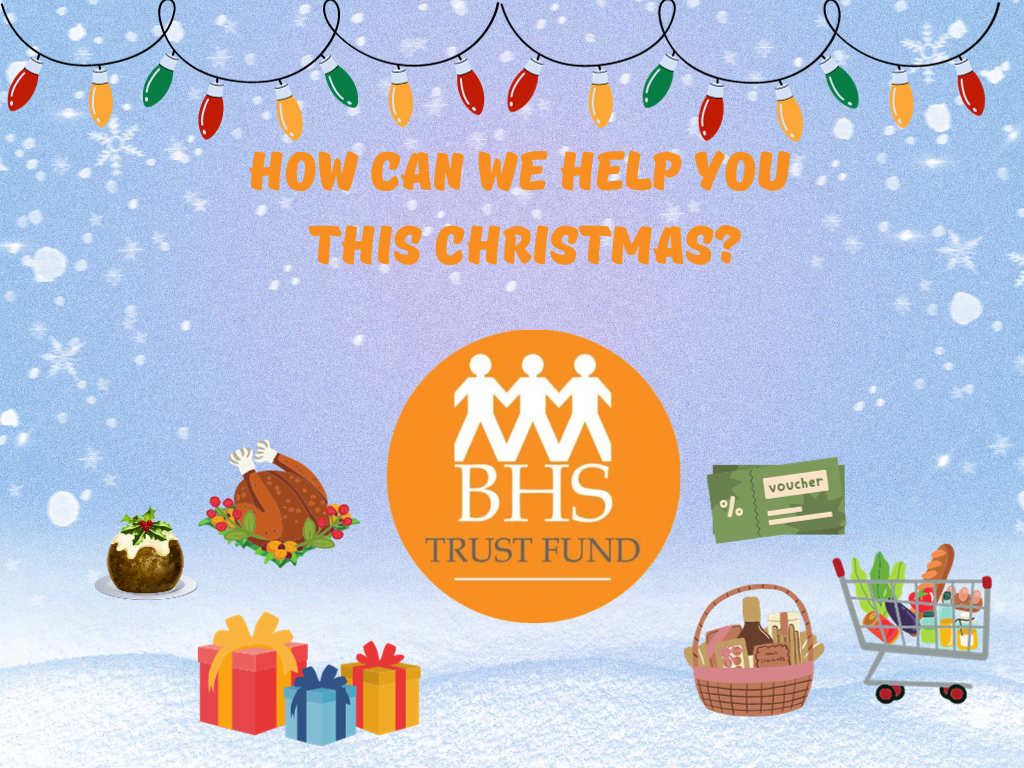 We were so pleased to help so many people last
#Christmas
…so we are here to offer our support again this year.
We can help in a variety of ways including Grants, Food Hampers and Supermarket Vouchers.
Our eligibility is simple too, just 12 months' or more service with BHS to apply for this support.
Please get in touch today! Contact Us.
Remember we are here to help – so do get in touch!