We are looking for volunteers – can you help?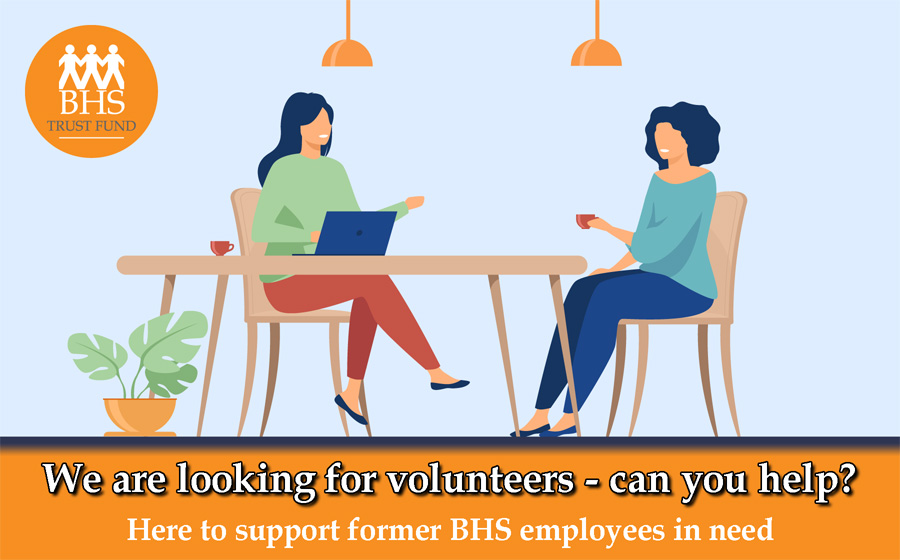 We would love to hear from you if you are interested in volunteering within our friendly BHS Trust Fund team. You don't have to be a former BHS employee to apply – you might simply want to support others in need. Do get in touch to find out more at  Contact Us. Please register your interest by Friday 5th May.
Remember we are here to help – so do get in touch!