Worried about money as normality returns?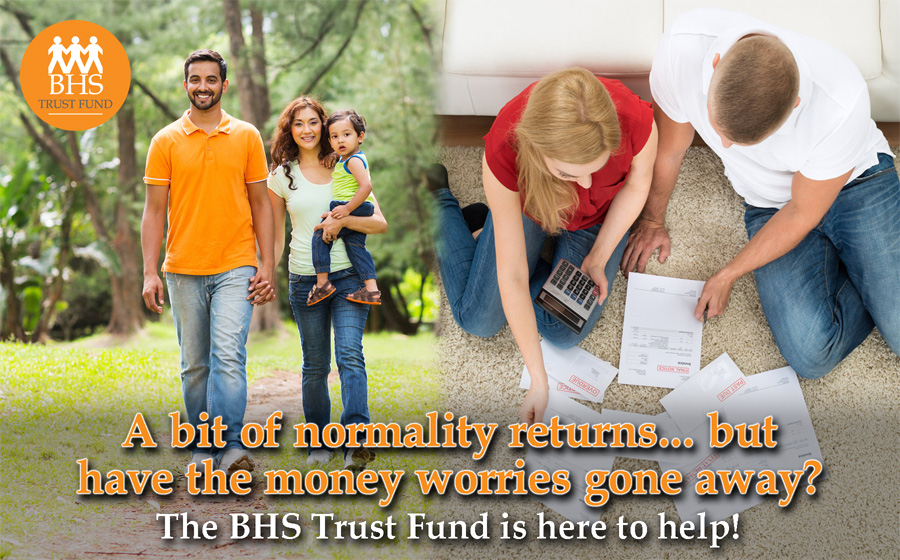 A bit more normality feels good… but the money worries haven't gone away for many people? The BHS Trust Fund is here to help former BHS employees who require some additional support. Please contact us if we can help you or someone you know. Contact Us
Remember we are here to help – so do get in touch!