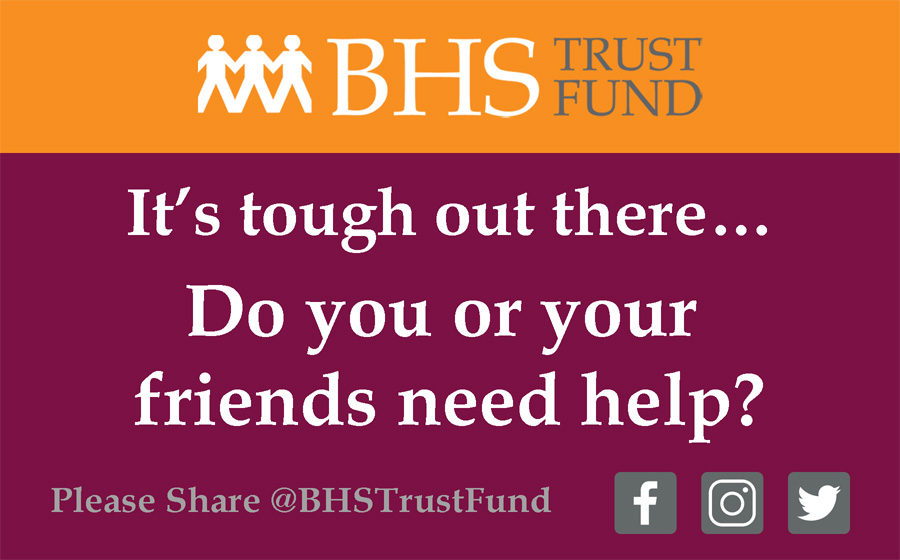 It's tough out there…. do you or your friends heed help?
Please share our message with your friends or former colleagues who worked for BHS for 12 months or more. We can help with food, energy, and other household bills. Contact us now
Remember we are here to help – so do get in touch!