Worried about paying bills or buying food?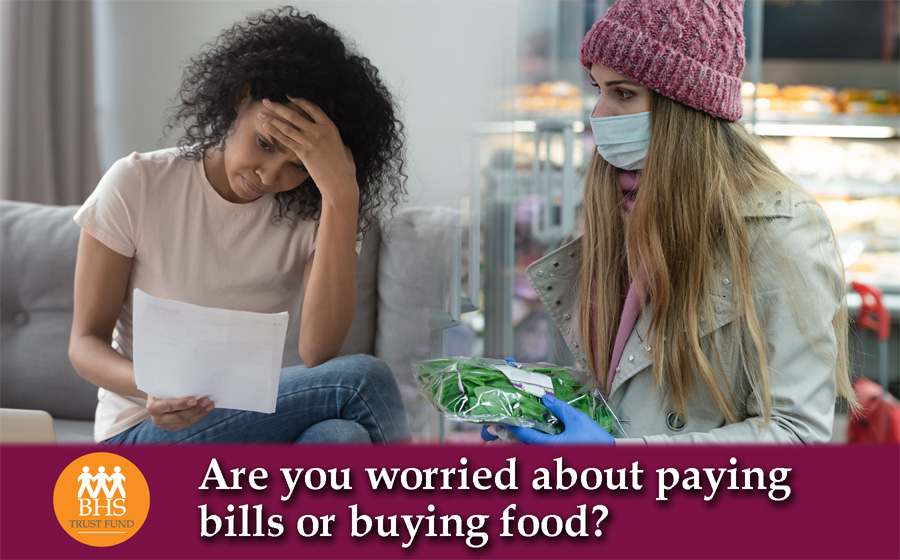 Are you struggling to pay your energy bills this winter? Or perhaps it's your rent or food shopping that's worrying you? Don't hesitate to get in touch if you are a former BHS employee as we may be able to help! Contact Us
Remember we are here to help – so do get in touch!