Worried about staying in work?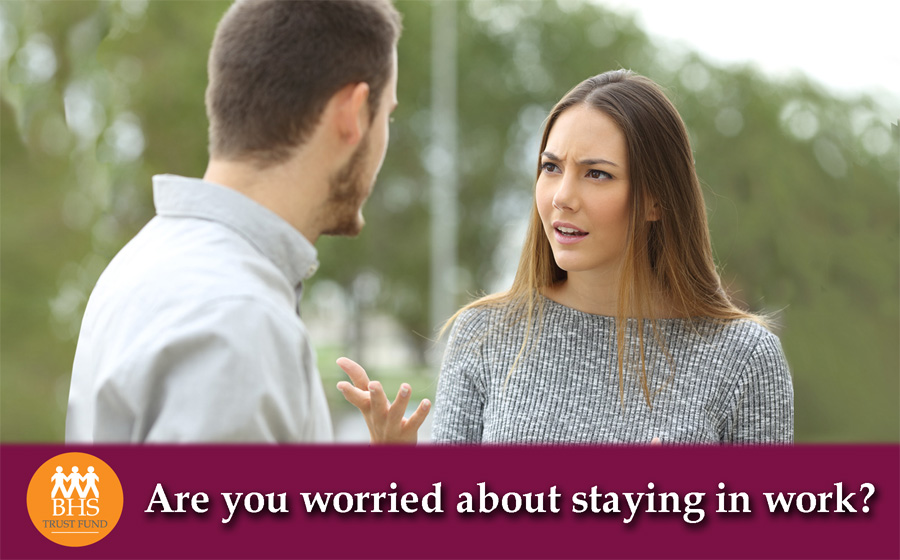 With the furlough scheme coming to an end soon, there may be uncertain times ahead. Should you be worried about buying food and paying bills, do get in touch. We're here to help former BHS employees with 12 months' service or more. Contact Us
Remember we are here to help – so do get in touch!