End of year letter 2019 – We are here to help!
Hello
As I write this, Christmas is on the High Street and I am sure some of you are already getting prepared for the Festive Season. Then there will be some like me, who are just starting to think about it and wondering where this year has gone!
I'm also thinking a lot about those of us who might not be looking forward to Christmas this year. You and I both know that there are many individuals who find Christmas a difficult or lonely time for a variety of reasons. This might apply to yourself or someone you know, so please read on …….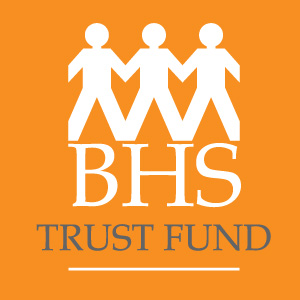 Remember the BHS Trust Fund is here to help any individual who worked for BHS for more than 12 months, however long ago it was. All they need to do is ring Angela or Denise on the numbers given below. Maybe they've forgotten that we're still here working on their behalf or might feel we can't help them with their situation. Please remember there's no harm in asking and that we handle all calls with utmost confidentiality, so there's no need to worry or feel embarrassed.
It's now nearly twelve months since I became Chair of the BHS Trust Fund and I am proud to say I work with a fantastic team of people. From our admin team, Angela and Denise, to the Trustees, who are a dedicated volunteer group, aiming to support as many former BHS employees as possible. And not forgetting our fantastic volunteer Case workers, who work on the front line with our applicants.
This year we are pleased to have received more applications for help than last year and the number of grants awarded has increased. In addition, we have arranged more short breaks in the UK and our annual holiday provided a much needed and enjoyable time away for 30 individuals. All providing much needed support.
For me, the year has sometimes been difficult when I hear about the struggles of some individuals but hugely rewarding when we've been able to help. However, as I look towards 2020, I know we can do even more, so if you need support, do give us a ring and have a chat. Or if you know someone who also worked for BHS and would benefit from help, please encourage them to do the same.
Thank you for reading this and I hope you liked the Christmas card. From the team and I here at the Trust Fund, I hope you have a lovely Christmas with your family and friends and our very best wishes for a happy and healthy 2020.
Very best regards,
Helene
Helene Hamer – Chairperson of the BHS Trust Fund
Remember we are here to help – so do get in touch!